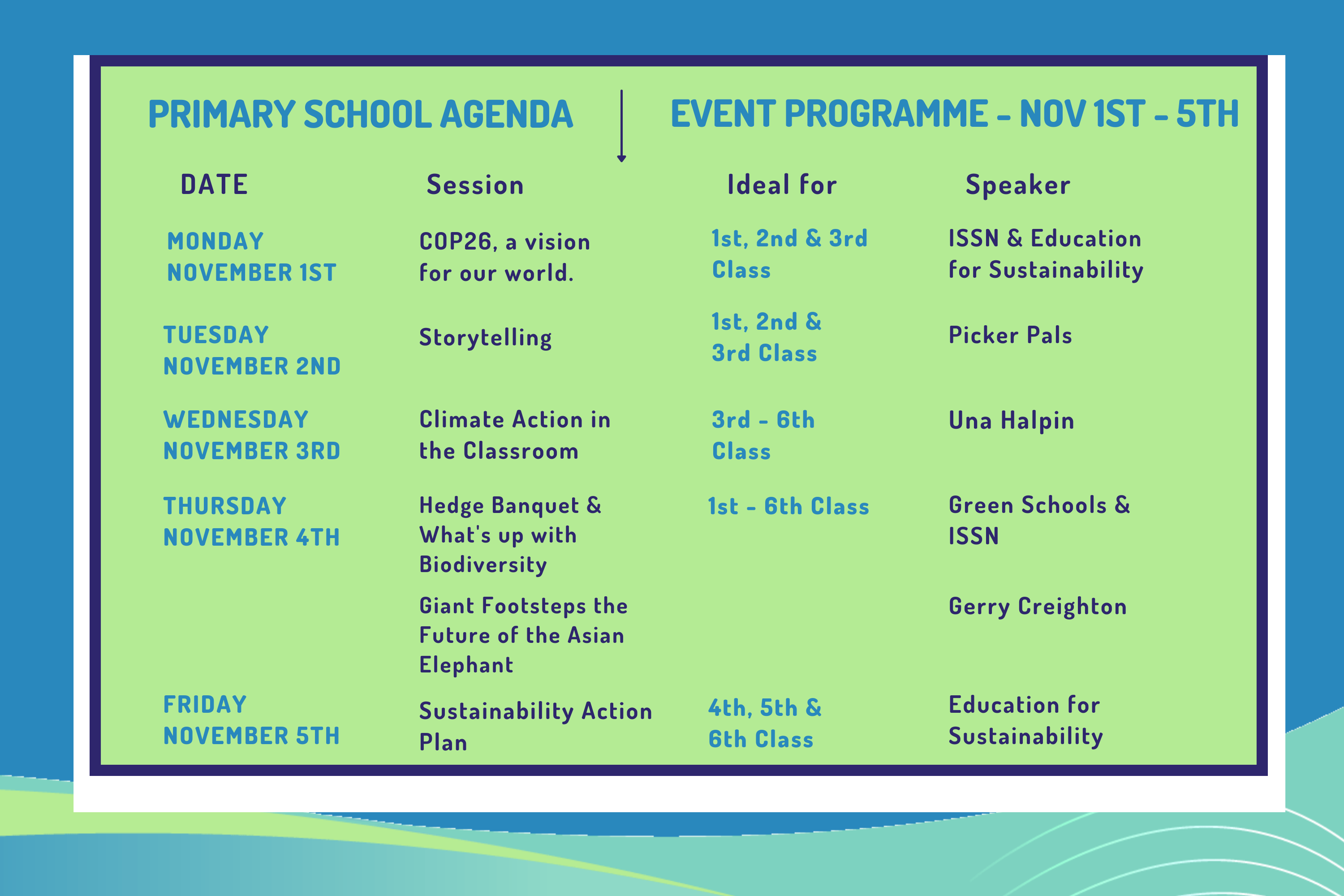 For Primary Schools each day has a theme, teachers are invited to log in at any time of the day during class and show their students the day's session. We highly recommend a whole school approach to the Climate and Nature Summit. In the weeks before the summit takes place, have a discussion with your colleagues and think about what fun activities you could run during the summit. As well as attending the sessions you might also decide to run projects with each of the classes throughout the week. For example, make a willow dome, see how many families you can get to cycle or walk to school on a particular day, have a cake sale for an environmental organisation, make a song about how to reduce energy consumption in your home. Collective conversations are powerful. Have a celebration at the end of the week and share your pupils' thoughts with their families.

We are looking for leaders! You could be the coordinator of the event for your school and take the following steps.
Register for the summit.
Speak to your Principals and Deputy Principals and get them on board.
Team up with your colleagues and decide how your school will participate in the summit and what enriched activities you host in addition to the sessions..
Ask teachers in your school to register for the summit.
Create a build up to the event.
Send your colleagues reminders during the week of the summit.